Overview:
Full Name: Festus Egwarewa Adeniyi Keyamo
Date of Birth: 21 January 1970
State of Origin: Ughelli, Delta State, Nigeria
Parents: Pa Matthias Keyamo, Caroline Abeni Keyamo(née Ogunjobi)
Chieftancy Titles: Ogba-Uri of Ogor Kingdom; Omorokaro of Uvwie Kingdom
Spouse: Isioma Irene Keyamo
Marital Status: Separated
Children: Festus Keyamo Jnr (male) and Nicole Keyamo (female).
Festus Egwarewa Adeniyi Keyamo is a Nigerian politician who currently (2019- ) serves as the Minister of State for Labour and Employment.
Born in Ughelli Delta State, on 21 January 1970, to Pa Matthias Keyamo (father) and mother, Caroline Abeni Keyamo(née Ogunjobi), Keyamo is a popular Human Right Activist before his political appointment.
Family Background
Keyamo was born to a family of seven. He is the third child and first son. His father, Pa Matthias Keyamo hails from UvWie Local Government Area (LGA), near Warri, in Delta State. Pa Keyamo died on March 5, 2022, at the age of 83.
His mother, Caroline Abeni Keyamo (née Ogunjobi) hails from Yewa South Local Government Area (LGA) of Ogun State. His mother's origin explains the root of the "Adeniyi" in his name. Adeniyi is a name peculiar to the Yoruba people of Nigeria.
Education
For his Primary School education, Festus Keyamo attended Oharisi (Model) Primary School, Ughelli, 1975 to 1981, Government College, Ughelli; (1981 to 1986).
His Secondary School education was at the Government College, Ughelli; (1981 to 1986); he later proceeded to obtain his High School Certificate (HSC) in the same school.
In 1988, Keyamo through JAMB gained admission into Bendel State University (now Ambrose Alli University (AAU), Ekpoma in Edo State where he obtained his LL.B degree (Second Class Upper) in 1992.
He was called to the Nigerian Bar on December 15, 1993.
He would later further his studies at the Chartered Institute of Arbitrators in the United Kingdom where he qualified as a Fellow of the Chartered Institute of Arbitrators (UK).
Career
The start of Keyamo's legal practice career coincided with the time there was heightened agitation for the revalidation of the June 12, 1993 election.
He started his legal practice in Gani Fawehinmi Chambers in Lagos. As a young lawyer, he was on the front row of legal activism representing icons like Dr Beko Ransome-Kuti, Chief Frank Kokori, and Ken Saro Wiwa as well as the duo of Chief M.K.O. Abiola and Anthony Enahoro who were arrested in 1994 and other NADECO leaders.
In 1995, Festus Keyamo left Gani Fawehinmi Chambers to start his own firm, Festus Keyamo Chambers. The law firm has its head office at No. 1 Festus Keyamo Lane, Anthony Village, Lagos State with branches in Abuja and Warri (Delta State), and liaison office in many states and over 23 lawyers and more than 30 para-legal staff.
Keyamo has handled several controversial and landmark cases. He was counsel to the leader of the Niger-Delta Peoples' Volunteer Force, Mujaheed Dokubo-Asari in his trial for treasonable felony, lead counsel in the treason trial of the leader of the Movement For The Actualization of the Sovereign State of Biafra (MASSOB), Chief Ralph Uwazuruike, and other MASSOB leaders as well as counsel in the brutal murder of Elder Statesman, Chief Bola Ige.
As one of the prosecutors for the Economic and Financial Crimes Commission (EFCC), he has secured the conviction of six public officers by full and complete trial (not plea-bargain).
He once went to court to challenge the power of the Nigerian President to unilaterally appoint Service Chiefs without the approval of the National Assembly.
In a landmark judgment, the court agreed with him and declared the appointments of the nation's Service Chiefs without the concurrence of the National Assembly as null and void.
In 2014, he won the case of the former Deputy Governor of Adamawa State, Bala James Nggilari, who was said to have resigned, but was later sworn-in as Governor when Mr Keyamo argued that his "resignation" was unconstitutional and therefore he ought to have been sworn in as substantive Governor upon the impeachment of the Governor, Murtala Nyako.
Festus Keyamo, in 2017, filed a suit on behalf of Stephanie Otobo, a Canadian-based singer and stripper, who accused Nigerian televangelist and the senior pastor and general overseer of Omega Fire Ministries International, Apostle Suleman Johnson, of failing to keep a marriage promise made to her after allegedly having several sexual relationships with her.
Festus Keyamo was also a lawyer to popular Nigerian musical Duo, Psquare (now defunct). He was in fact, in the middle of the controversial video that went viral some years ago, showing the two brothers insulting each another and exchanging blows.
He has helped many youths of Delta State unjustly arrested and detained by the authorities free of charge and has been working closely with his Uvwie community for some years on several issues.
Social Activism
Whilst working with Chief Gani Fawehinmi, he teamed up with him to establish the National Conscience Party which was originally designed to challenge the military rule. He was the first Northern Co-ordinator of the Movement.
In 1997, he formed the Youth Against Misguided Youths that mobilized thousands of youths to oppose the self-succession bid of General Sani Abacha.
Politics
He was appointed the Director of Strategic Communications for the Nigerian president, Muhammadu Buhari's second term campaign. His appointment was widely criticized by many Nigerians who think he shouldn't be meddling in politics but instead remain guard to caution politicians as a human right activist. 
Festus Keyamo, like many "activists" of his generation, is a hustler.

I knew, as far back as 10 years ago, that he was a hustler.

So I am not surprised.

Many June 12 activists were hustlers (I said many, not all).

This is Nigeria, this stuff no longer surprises me.

— Onye Nkuzi (@cchukudebelu) April 17, 2018
Keyamo was named a Minister in July, 2019 after successfully leading the second term campaign of Buhari, as the Director of Strategic Communications.
He was announced the minister of state for Niger Delta Affairs before being redeployed on September 24, 2019, to the office of Minister of State, Labour and Employment. He replaced Tayo Alasoadura while the latter also replaced him in his previous office.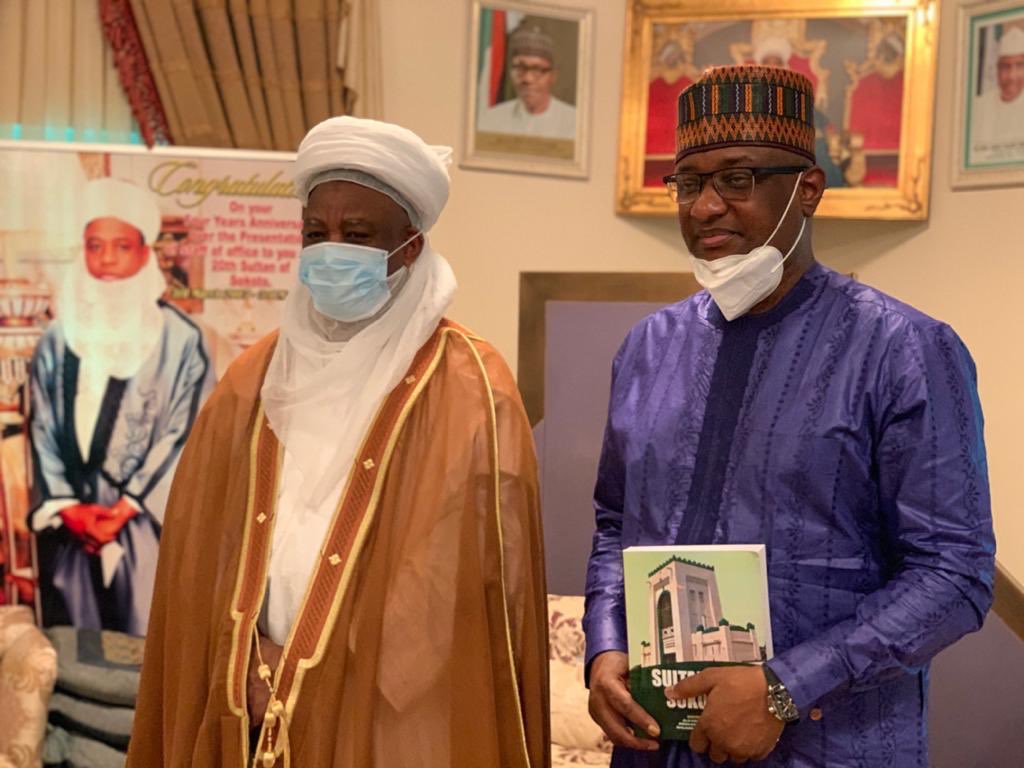 Keyamo came under the National Assembly (NASS) fire in July, 2020 for his launch of recruitment for 774,000 special jobs across the nation. 
The House of Representatives in its jab said the office of the Minister of State for Labour and Employment, Festus Keyamo, was not known to law and, therefore, the Special Public Works Programme to empower 774,000 youths should be removed from his supervision.
In spite of the NASS suspension of the initiative, the Nigerian President, Buhari asked Festus Keyamo, SAN, to go ahead with the recruitment process.
In his reaction, Keyamo said the National Assembly Committees lack the powers to give directives to the executive.
Marriage/Divorce Mess
Festus Keyamo moved for divorce of his wife (now separated), Isioma Irene Keyamo, in 2009 after 6 years of their marriage. The couple got married on May 15, 2004, in Benin City.
Their marriage was reported to have broken down in July 2007 after which the wife took custody of their children; Festus Keyamo Jnr (male) and Nicole Keyamo (female).
In a court proceeding, Keyamo alleged that Irene, "is absolutely irresponsible, foul-mouthed, ill-tempered and cannot cook".
Also, Irene had during the hearing of the divorce suit by Keyamo demanded N20 million as alimony before the court.
According to her, the money would serve as a compensation for the psychological trauma, financial losses, sense of disappointment and her failure at the Nigerian Law School as a result of the breach of contract of marriage between them.
Awards
He was honoured with many awards, which include, Best Single Advocate of Nigeria Law Students, (Taslim Elias Moot Trial Competition) 1992; Honorary Alumni, of various Students' Associations; Activist of the year (2001) by the Students Union, University of Jos; Listed in the New Who is Who in Nigeria, 2003; and nominated for the World Medal of Honour, 2003, by the American Biographical Institute, in 2005.
In 2017, he was awarded the Global Human Rights Award by the United States Global Leadership Council in Washington.
Chieftancy Titles
Keyamo was conferred with the chieftaincy titles of Ogba-Uri of Ogor Kingdom (Strong man of the law) 2005 and Omorokaro of Uvwie Kingdom (The child who leads the way) 2011 in Delta State but prefers to be called 'Mr.
Interests
Keyamo was once a weekly columnist with The Sun Newspapers. He is an ardent fan of Arsenal Football Club of England and Warri Wolves FC of Delta State.
Lanre News | Latest News in Nigeria | Africa | Around the World.
ADVERT: Shop for handicraft items and vintage gifts or sell on Jeugmark, the Marketplace by Nigerian Youths for the Youthful