Full Name: Mallam Garba Shehu
Date of Birth: November 27, 1959
State of Origin: Dutse, Jigawa state
Parents: Shehu Kofar Mata, and Jummai
Chieftancy Titles: None
Spouse: Hafsat
Marital Status: Married
Children: 4; One boy (Muhammad Garba Shehu); and 3 girls
Social Media: @GarShehu (Twitter) | Garba Shehu (@GarShehu) Facebook 
Who is Garba Shehu in Nigeria?
Mallam Garba Shehu is a Senior Special Adviser (SSA) on Media and Publicity to the President of Nigeria, Muhammadu Buhari.
Shehu was born on November 27, 1959, at Dutse in Jigawa State. It is important to note that some sources claimed he was born December 12, 1962. There was also no online medium to confirm his real date of birth.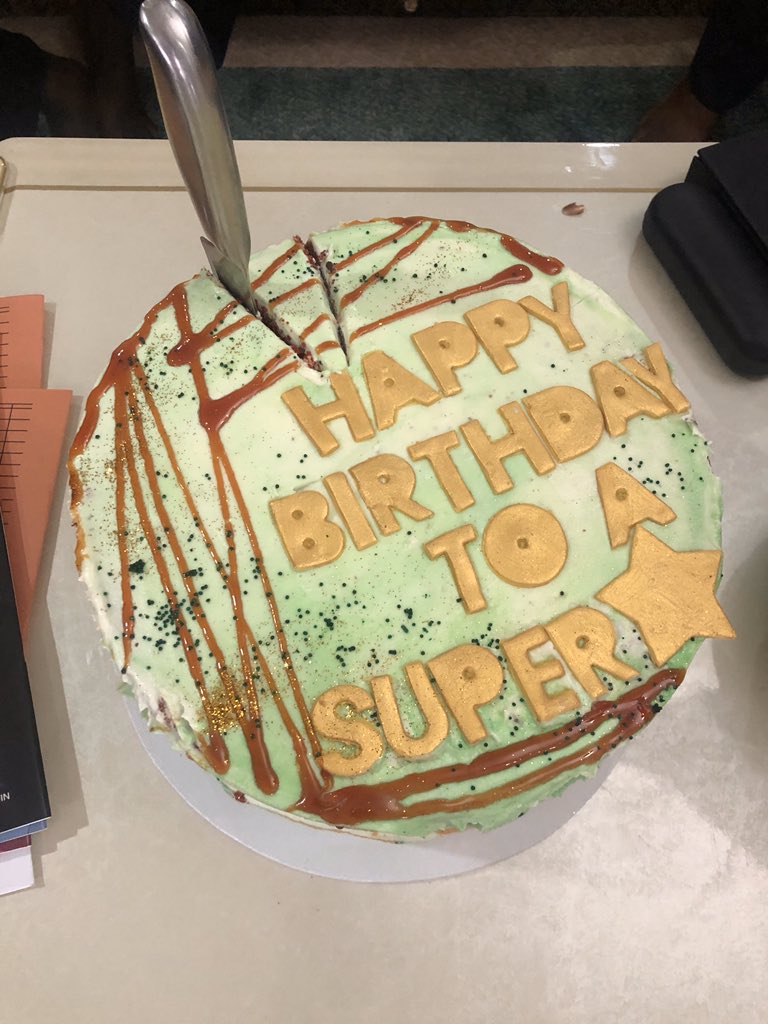 However, going by Mallam Garba Shehu's tweet and a tribute, November 27, 1959, appears to be authentic.
Members of the @BuhariMediaORG surprised me with a Birthday cake this morning to mark my 60th Birthday anniversary. Thank you for your support and show of love. pic.twitter.com/49bPJGTto6

— Garba Shehu (@GarShehu) November 27, 2019
He grew up with his parents ― Shehu Kofar Mata, and Jummai ― in Dutse, Jigawa State, Nigeria. His parents are originally from Kano.
Family Background
Some people are born with silver spoons in their mouth. But Shehu based on his background was born probably with a wooden spoon. This is because when his family background is compared with his present state of life, it is thousands of yards apart.
Mallam Shehu described his life journey using Zig Ziglar's quote thus; "There is no elevator to success, you must take the stairs." 
His father was a driver while his mother was a sugar seller. 
Garba Shehu's father was a prudent person and very careful driver. Throughout his driving years, he never crushed a life including animals (such as chicken).
Garba Shehu's "Sweet Teeth"
In an interview with ThisDay, Garba Shehu described his "sweet teeth" story thus; "My mother sold sugar. That's why I grew with what they call sweet teeth. I grew up eating raw sugar but I have slowed down on that before the doctor comes knocking".
Garba Shehu favourite food
Even though Garba Shehu reduced his "raw sugar" consumption to avoid health complications, the bakery sections, chocolates and biscuits remain his favourite whenever he visits a supermarket.
Garba Shehu's biggest fear
He is most scared of death.
Educational Background
Malam Shehu attended Dutse Primary School, where he obtained First School Leaving Certificate in 1970.
When Ado Bayero (late Emir of Kano) visited Shehu's primary school when he was in class one, he (Bayero) asked a tricky question and Shehu was able to answer. Narrating the experience, Shehu said; "He walked to my desk, his hand on my head and said something about greatness. That inspired me from then until this moment".
Shehu had his secondary school education at Barewa College, Zaria in 1975.
Garba Shehu sat for his West African Examination Council (WAEC), twice. He did pass the second time and would describe the experience as "one of the most challenging" of his life.
He later proceeded to study at Bayero University, Kano where he obtained a Bachelors Degree in 1981. 
His National Youth Service Corps (NYSC), a compulsory program for all Nigerian graduates below the age of 30, was undertaken at the Nigeria Army School of Education, Ilorin in 1981.
He is reputed to be a voracious reader of different subjects including Politics, Economics, Sports, Entertainment, and lots more.
Professional Background
His professional journey formally commenced as a Correspondent with the Nigerian Television Authority (NTA) in 1982. 
In 1984, he moved on to join the Network News Lagos as Energy Correspondent. 
Garba Shehu's professional journey started getting some spotlight when he joined Triumph. Within two years (1986 – 87) he has served in different roles including as a Senior Writer, Assistant Editor, and Sunday Editor of the Triumph Newspaper. He will later become the Editor of Daily Triumph and afterward the MD/Editor-in-Chief of the Triumph Publishing Company Limited. The publishing company was run and owned by the Kano state government.
During this time, he was also teaching in the Mass Communications department of his alma mater, Bayero University, Kano (BUK). 
He became the Managing Director (MD) of the Triumph at the age of thirty-three (33) and the President of the Guild of Editors at the age of thirty-seven (37). 
Garba Shehu removed Ali M. Ali as the Editor of the Triumph Weekly broadsheet Sunday paper because he (Ali) was too young to be an editor at the time. Ali was 29 at the time.
Years later, Malam Garba would convince Ali to come and take up the job of Chief Operating Officer of Peoples Daily. Ali held the position for a record six years.
Political Career
Prior to his sojourn in the world of Nigerian politics, Garba Shehu was the Pioneer DGM (Public Relations) of Aluminum Smelter Company (ALSCON) in the twilight of the 90s.
The former Vice President of Nigeria, Alhaji Atiku Abubakar, appointed him as Special Assistant Media in 2003. Garba Shehu was fired 6 months later by the former President, Olusegun Obasanjo. 
He continued working at the Atiku Media Office (AMO) after he was fired. Describing how Atiku reacted to the news of him being sacked by Obasanjo, Garba Shehu quoted him to have said; "It is better you operate from outside the government".
Garba Shehu worked in the Atiku Media Office until he was appointed as the Director, Media, and Publicity of the APC Presidential Campaign Council ahead of the 2015 election. 
Buhari after winning the election against the then-incumbent, Goodluck Ebele Jonathan, appointed Garba Shehu as his Senior Special Assistant, Media, and Publicity (in 2015).
Controversy
Garba Shehu is one of the political appointees of the Muhammadu Buhari-administration who have experienced lots of backlash from the public due to their statements and utterances some described as "insensitive".
In November of 2020, Boko Haram fighters killed at least 43 farm workers and injured six in rice fields near Maiduguri in Borno State. Garba Shehu in his reaction to the development during an interview with BBC said the farmers failed to get security clearance before visiting their farms. 
The statement earned him lots of backlash, with some Nigerians asking if he was justifying their killings. In his response, Shehu explained thus; "No one is delighted with the massacre in Zabarmari and there is nothing anybody will gain by playing blame games.
"The question I tried to answer on BBC was: did the security sign off on the area as being free of mines and terrorists? The honest answer is, no.
"I'm human with tons of compassion and empathy, and could not have said that the victims deserved their fate for ignoring security clearance.
"I was merely explaining the mode of military operations in the war zone of the northeast. There are areas that are still volatile that require security clearance which is intended to put people out of harm's way.
"When tragedies occur, questions arise in terms of how something happened in order to avoid future recurrence. Informing the military of our movements in an area of volatility and uncertainty is intended to preserve public safety."
Also in December of 2020, Reno Omokri, a presidential spokesperson to former president, Jonathan, challenged Garba Shehu to sleep a night without security in Koshobe, or Kware to prove that the areas are safer as he (Garba Shehu) had claimed. 
Garba Shehu said General @MBuhari has made Nigeria safer. I vow to pay @GarShehu $20000 if he will spend a night without security in Koshobe, or Kware, verified by an independent journalist. I will give the funds to @DeleMomodu when Garba accepts to go

Retweet so Garba sees this

— Reno Omokri (@renoomokri) December 23, 2020
Garba Shehu in his response said; "If this is the money from the collections made in the name of Leah Sharibu, the unfortunate Christian girl stolen by Boko Haram, I won't touch it with a long. Please keep "your USD20000".
The description of Leah as an "Unfortunate Christian girl" triggered most Nigerians. Leah Sharibu was one of the Chibok schoolgirls kidnapped by Boko Haram terrorist group and has not been released because she refused to renounce her faith as a Christian.
If this is the money from the collections made in the name of Leah Sharibu, the unfortunate Christian girl stolen by Boko Haram, I won't touch it with a long. Please keep "your USD20000". https://t.co/zn4NC24L9X

— Garba Shehu (@GarShehu) December 23, 2020
Garba Shehu's controversy is not complete without an allegation against him by the first lady of Nigeria, Aisha Buhari in 2019. 
Aisha Buhari in a statement she released back then titled 'Garba Shehu Has Gone Beyond His Boundaries' said; "As a spokesperson of the President, he (Garba Shehu) has the onerous responsibility of managing the image of the President and all the good works that he is executing in the country.
"Rather than face this responsibility squarely, he has shifted his loyalty from the President to others who have no stake in the compact that the President signed with Nigerians on May 29, 2015, and 2019".
Marriage
Garba Shehu got married at the age of 27 to his wife Hafsat. They both have four children. One boy and three girls. 
Quotes by Garba Shehu
"To excel and change your fortunes in life, you must work hard. If you work hard and excel, your opportunities are limitless". — Garba Shehu

"If you are worth your salt, your opportunities broaden day after day". — Garba Shehu

"Politics is full of intrigues and power play". — Garba Shehu

"Life has taught me to be patient, to work hard and avoid envy". — Garba Shehu
Disclaimer: The information in this article was sourced from different websites across the web. Lanre News cannot guarantee it is 100 per cent authentic. We however try to only retrieve information from websites considered reputable enough.
Read our documentation on Festus Keyamo, the Minister of State for Labour.
Lanre News | Latest News in Nigeria | Africa | Around the World.
ADVERT: Shop for handicraft items and vintage gifts or sell on Jeugmark, the Marketplace by Nigerian Youths for the Youthful